All of your Cross Street Sports film, purchased and available to be purchased, can be viewed in the Video section of your student-athlete profile on SportsRecruits.
The SportsRecruits platform makes uploading your video easy. There are three separate sections in the "Video" tab on your student-athlete profile.
The "Film Store" Section
This is where you can preview and purchase available film following an event. You can watch a three-minute preview of each game before purchasing. To purchase, click on "Buy Event Video."
After you purchase a film package from this page, it will immediately become available to view & download in the "My Videos" section.

The "My Videos" Section
Hosts any video that you have purchased on Cross Street Sports, along with any video you uploaded to your profile. (including Hudl video, YouTube video, Vimeo, Krossover, etc).
If a video is listed here, it does not mean that it has to be displayed on your student-athlete profile. Visibility of your video on your student-athlete profile only occurs once the visibility toggle is on (green).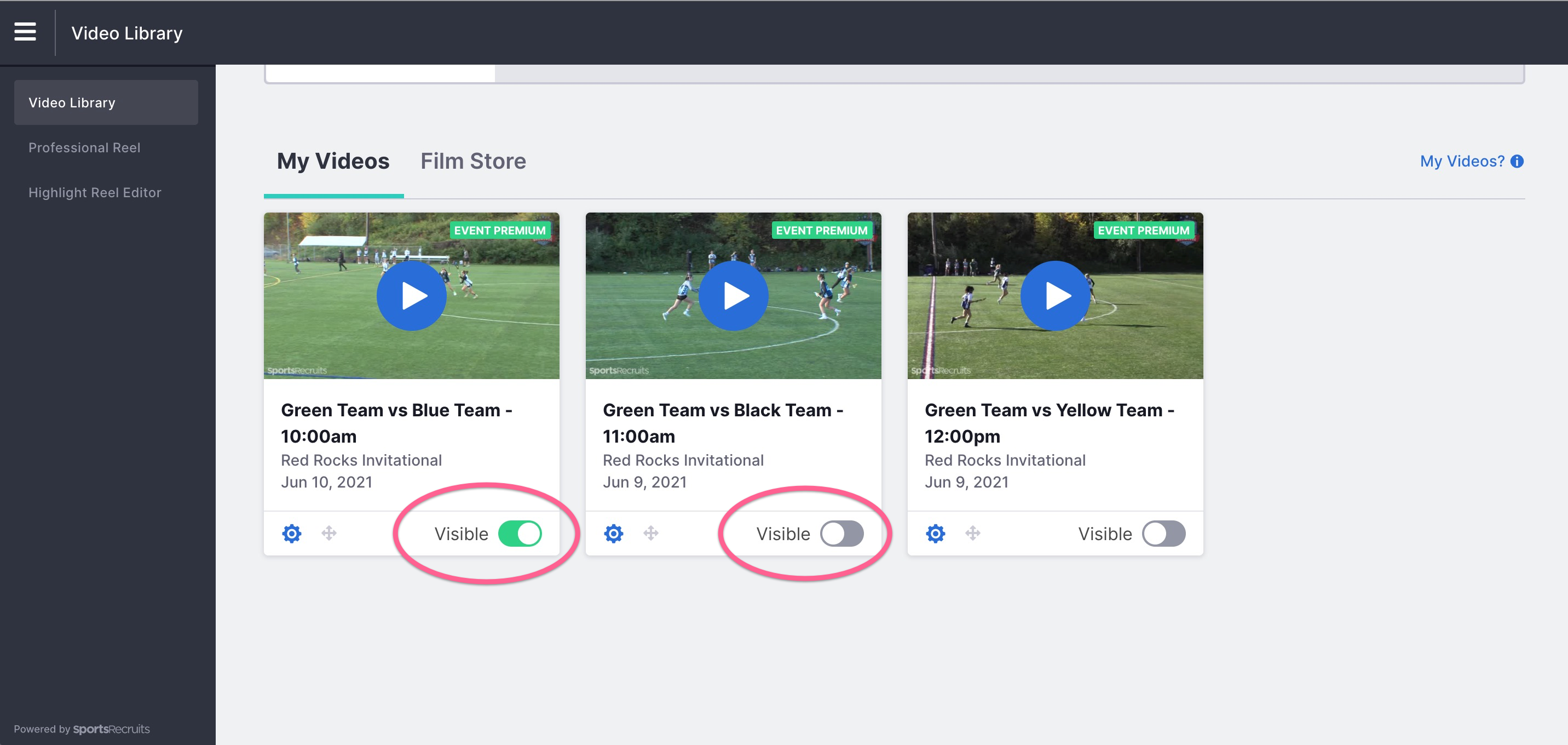 There are (3) actions you can perform on the video that you've uploaded. To access these actions click on the Blue Gear icon on the bottom left of each video. You will then see the following actions:
Edit: We recommend that you edit the video title and description to include eye-catching words or phrases.

Delete video: The video will be deleted from your video library.

Download: You can download the video file to your computer.